Gripper Cylinder, Labeller Magazines, Labelling Glue Pallet, Labeler Gripper Cylinders, Labeller Label Magazines, Labeller Gripper Cylinders, Labeller Glue Pallets, Labeler Label Magazines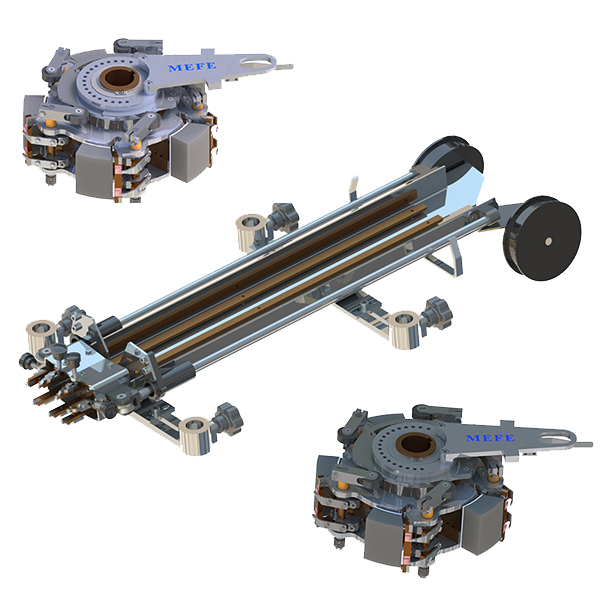 Gripper Cylinder, Labeller Magazines, Labelling Glue Pallet, Labeler Gripper Cylinders, Labeller Label Magazines, Labeller Gripper Cylinders, Labeller Glue Pallets, Labeler Label Magazines
MEFE
 will supply new Label Handling Change Parts manufactured to the highest standards. We will engineer your project on the latest  Solidworks Technology and deliver change parts that fit precisely on your machine complete with drawings and parts list for each package. All components are interchangeable with the OEM.
MEFE  Gripper Cylinders are lightweight with long lasting cams and cam rollers.
Our Pushout Slide Assembly is designed to extend the life of your gripper.
MEFE Engineering technicians are able to produce new label-handling Change Parts to the highest technical standards. They have also acquired the expertise to tailor them to fit the leading international labelling machines. In addition, they are able to convert existing labelling stations from aluminium to rubber-faced pallets. We also manufacture bottle feed equipment for:
Rubber and Alunimium glue pallets
Pallet shafts
Label magazines
Gripper Cylinders
Brush Gear
LABELLER HANDLING PARTS: (For cans/bottles)
• Glue Rollers
• Gripper Drums
• Gripper Cylinders
• Label Magazines
• Centring Bells & platforms

The gripper cylinder is responsible for the accurate transfer and precise application of labels to the container. It has a diverse number of moving parts which are subject to wear, particularly after many hours of use. Worn gripper parts lead to poor transfer performance, increased downtime or sometimes complete mechanical failure.  At MEFE we take pride in our workmanship and can modify and/or rebuild your existing grippers.